Posted on February 16, 2015 Leave a Comment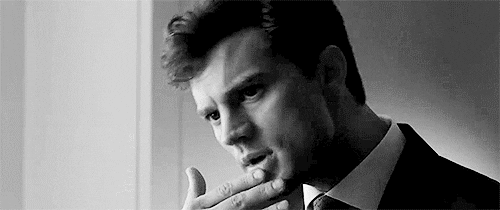 This is not a 50 Shades Of Grey movie review, it's my life at present moment. My current battle with mixed signals.
I finally found myself  breaking away from my old status of thinking that i am not for relationships, that commitment is not for me and that i thrive being a free being. I have allowed myself to get soaked in by beautiful smiles, funny text conversations, cute name-calling like baby and love, long hours on the phone and sky rocket phone bills – all only to be left with just that! I feel like roles got reversed and i am being treated with the short stick. This might be a serious case of ambivalence but i just don't know if i am a fan of it at this new stage of my life especially when it is coming from three directions.
Now don't get me wrong, i must be super confused or not myself to even be writing all of this, It's not like me to get into such things and to catch feelings.  I am usually the one to play it cool, not text that often and leave you wondering what the deal is. Well, the past month has not been the case. Its rare that i come across a beautiful being with a mind to match. Someone i could grow with, encourage and show wholehearted actions to. Someone that could be worth all the time invested. I thought i had that x3. Then it got me thinking, girls these days have stepped up their game- they're smart. Girls are starting to date like men and i don't know how to feel about that.
I use to be an advocate of giving Mixed Signals and i use to preach my 8 Mixed Signal tips below to my friends:
1. It prevents you from appearing needy, clingy, or "too available."
2. When a girl can't figure you out, you have the upper hand and power in the relationship.
3. She'll begin to work harder to attract you, which creates more "investment" on her part.
4. No girl wants an "easy catch"
5. Girls are addicted to drama.  Sending mixed signals provides her the drama she craves.
6. When she's not sure where she stands with you, she anticipates seeing you more.
7. It makes her assume that you have other options. And we all know girls want what other girls want.
8. When a girl isn't sure how you feel about her she thinks about you more.
Man, the roles switched up. These mixed signals are turning me off and I think what this is, is that i caught feelings. Shit!